Aka "The Fire Ninja" is a professional fire, LED and circus performer based in Northern California,
with a huge selection of props, acts, and outfits available, ready to bring the heat to your next event!
Professional fire, LED, and circus performer
---
Offerings
Juggling Ambiance: roaming interactive juggling in a circus costume 
Day Flow Ambiance: stationary or roaming big colorful prop spinning
Themed Character Ambiance: stationary or walk around performance as Indiana Jones, Adventurer, Ninja/Assasin, etc
Circus Ambiance: roaming interactive circus entertainment with many props 
LED Ambiance: stationary or roaming ambiance performing with high quality LED props
Stilt Walking Ambiance: 9 feet tall roaming stilt walking with juggling 
Individual Choreographed Fire, LED, or Juggling Performance: 3 minute, one off stage performances with a prop of your choice 
Juggling/Circus Variety Interactive Show: 15-30 minute birthday or event entertainment with many different props, interactivity and a bit of instruction/play
LED Show: 10 minute show with 3 high quality LED props
Standard Fire Show: 15-20 minute show with 3 to 5 unique fire props set to music, plus time for photos and play
Fire Ninja Show: same as standard fire show, but with knife juggling and other weapon props + a ninja costume
Periodic Fire Street Show: similar to standard fire show but with different timing more suited for street fairs
Group Fire Show: 20-45 minute continuous fire with 2 or 3 performers
---
Top Reasons To Book With Me
I take pride in my professional and prompt communication.
I'm fully insured for fire and circus activities up to $1,000,000.
I have many costumes, colors, and looks available to fit any theme including; circus, classy, formal, colorful, ninja, adventurer, and more.
I have a few different performance & music styles to choose from that will fit any occasion, from fun and light juggling ambiance (background entertainment), to dramatic fire stage performances.
I can provide my own music and introductions with a dual speaker sound system and headset mic.
I offer performance packages for all kinds of different events, from private birthday parties, to corporate events, to street fairs and everything in between. 
I have a multitude of props and skills inluding; juggling clubs, knives and torches, LED and fire staff, fire poi, fire snake poi, fire chain staff, fire rope dart, fleshing, unicycling, stilt walking, face balancing, rola bola (balance board), acrobatics/tumbling, whip cracking, etc.
I have a large network of associates and entertainers that can be booked through me, such as face painters, character performers, aerialists, etc, eliminating the hassle of booking multiple performers.
Available to teach parkour/freerunning, tumbling, slacklining, juggling, handstands, flow arts, and more at Free Flow Academy in Rocklin, CA, Northern California's premiere hybrid arts gym, or at my home in Roseville, CA.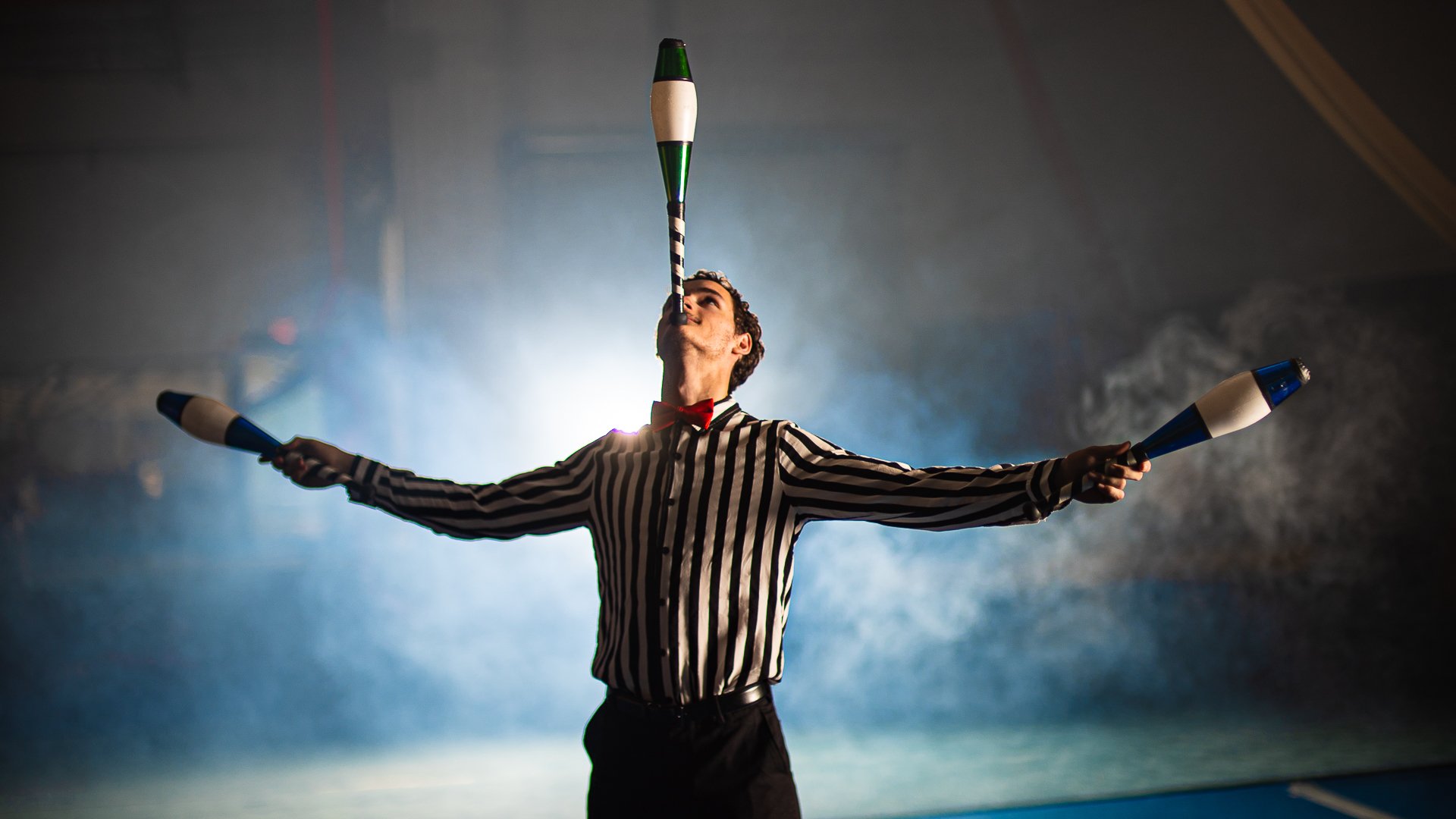 Available to perform many circus, flow, and fire disciplines at birthday parties, corporate events, festivals, circus shows, fairs, and more. Can provide choreographed routines, freestyle shows, and ambience style performing with a variety of costumes and props.
Commercials And Stunts
Available for select commercial and stunt gigs that require expertise in parkour, tumbling, gymnastics or circus disciplines. I am not an actor or fighter, but I am a highly skilled athlete, who can work well with a team, and has an eye for what would look good on camera. I am 5' 10" and weigh 155 pounds.
Workshops
Do you own a gym and are looking for professional instructors to do a specialized skill workshop at your facility? I offer workshops in a few different areas based on my specialities. These include things like backflips, laches, front flips, technical precision jumps, balance, advanced vaulting, flow, beginner ball and club juggling, etc.
^ and please follow me on social media ^